Dr. Barbara Ann Teer's
National Black Theatre
Institute of Action Arts
Founder's Month
A Letter to the Future
Join us in the future! Help ground, fortify and imagine NBT's mission into the next century.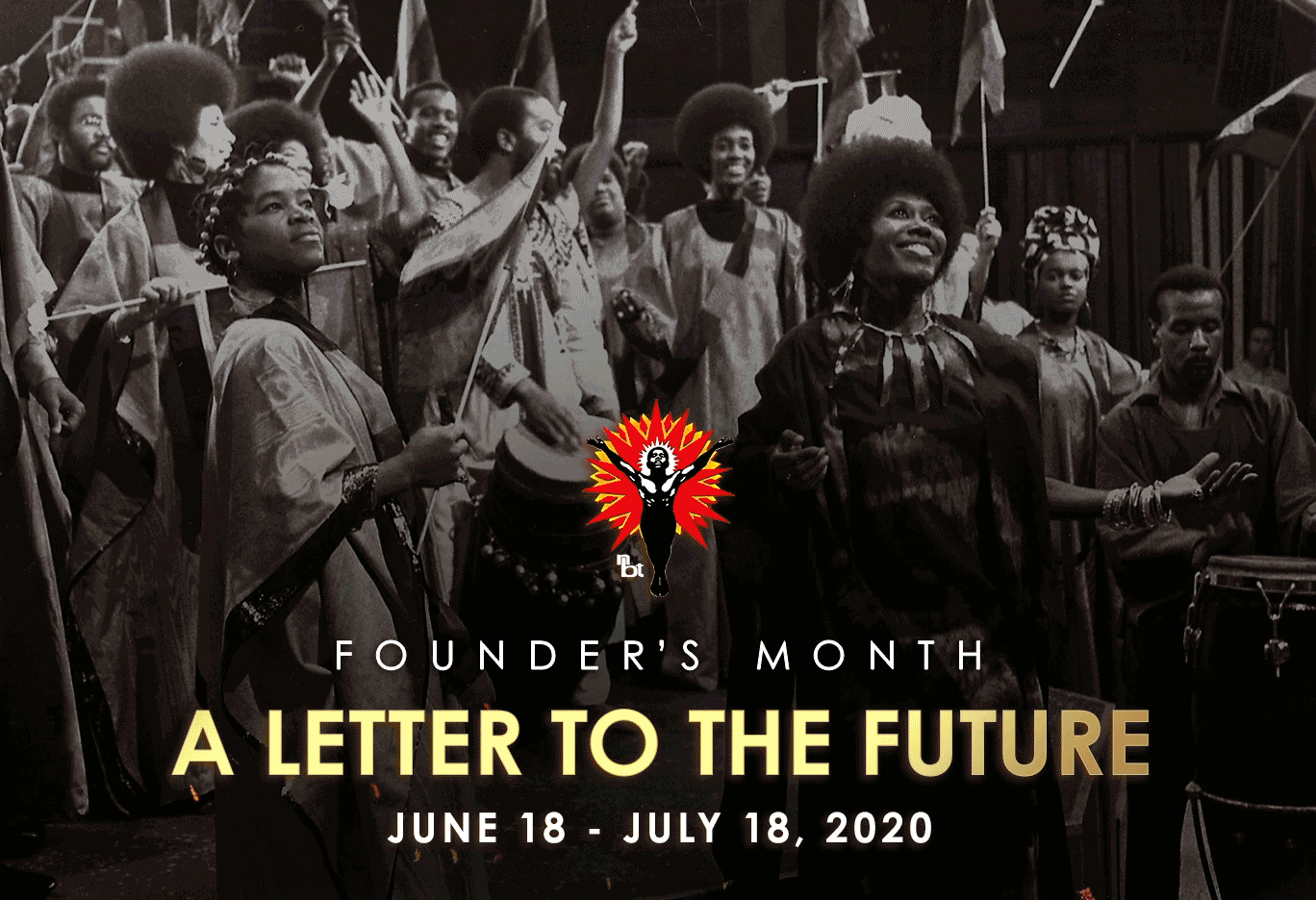 Join us for a month-long celebration in honor of Dr. Barbara Ann Teer, NBT's founder, as National Black Theatre digitally releases commissioned and archival material!

Starting June 18, 2020, Founder's Month will launch NBT's VISION Forward Campaign, and a four-part conversation series every Thursday at 5:30 PM, ET. Click below for the full calendar of events!
Disrupting norms, forging new paths, and honoring your roots — these are the core principles of NBT's original Liberators who founded the National Black Theatre company and set the mission for the next generation of Black artists. Join us as we connect our legacy to our future. ⁣ ⁣ Featuring inaugural SOUL Directing Resident and director of 125th&FREEdom, Ebony Noelle Golden, cast members Alec Stephens III and SheShe Dance, as well as two of NBT's original Liberators, Ayodele Moore and Adé Faison. ⁣